Commitment to society
The Japan Ergonomics Society (JES), a general corporate juridical body, is aiming not only to serve society in an academic sense, but also to make ergonomics more familiar in daily life as "a practical science that is useful to society." Ergonomics is an interdisciplinary field that is closely related to our daily life and workplaces. The JES, as an academic body, is making every effort in carrying out its responsibilities to society through developing next-generation human resources, committing itself to international activities and supporting industries to form a safe, secure and comfortable society.
Support for education
Open lectures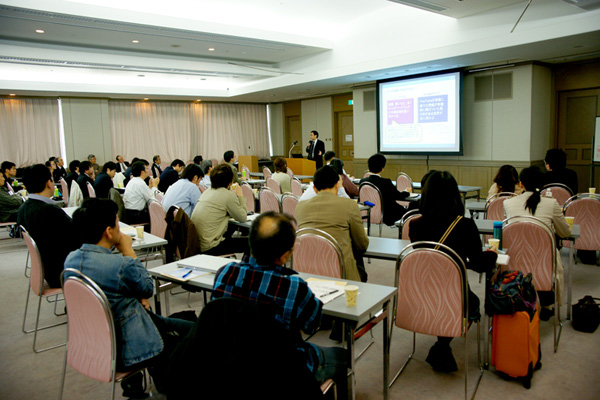 The JES has been providing open lectures to the public in local areas as well as to its regular and supporting members (no fee is required).
Educational seminars and open lectures for elementary and high school students
The JES is now constructing a database of cooperating participants or institutions who can provide educational seminars, and preparing educational contents for elementary and high school students. When they are ready, in response to requests from elementary and high schools in the country, regular members of the JES in the local area will provide educational seminars (this service is to start sometime in the fiscal 2010).
Development of next-generation human resources (graduate and undergraduate students)
Giving an outstanding presentation award through the JES's recognition system
The JES gives an award certificate at its national conference to researchers who have conducted and presented excellent studies to encourage young researchers.
Development of projects to create a bridge between future ergonomics practitioners and industries
The JES has been providing opportunities of round-table talks during its national and regional conferences where "ergonomics practitioners in industry" and "students who want to get a job as an ergonomics practitioner" can directly exchange their opinions. Students can ask company employees who succeeded in getting a job and work as an ergonomics specialist about what they studied at school, how their current job is related to ergonomics, and even about important points in job hunting according to their experience.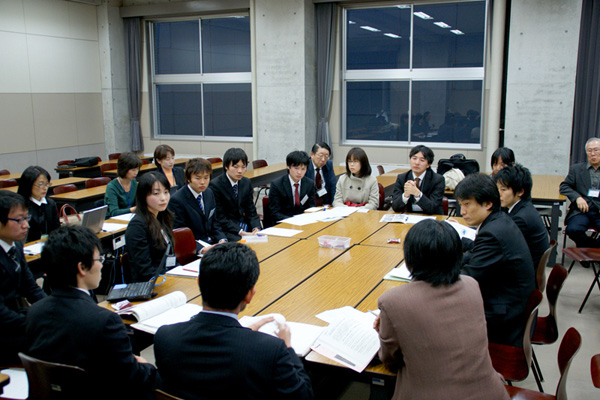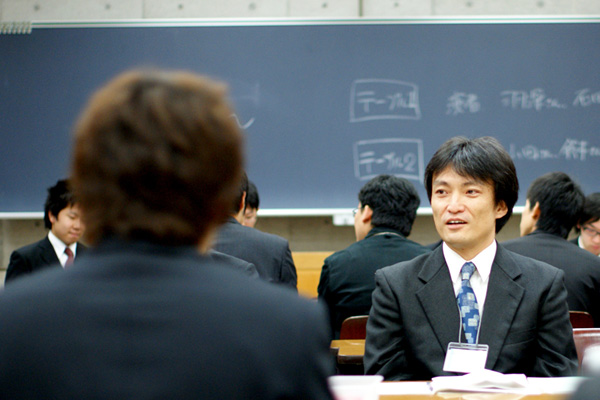 Collection and release of information on recruitment
The JES has been collecting recruitment information related to ergonomics and trying to release it as soon as possible. Since general job hunting information sites do not have a category for ergonomists-to-be, the JES has been providing this information.
Support in career formation as ergonomics practitioners
The JES has been actively providing a list of colleges with ergonomics courses, industry-related ergonomics application cases (open to the public in the "good practices database" section on the society's website) and information for future ergonomics practitioners to develop their career visions (e.g. information on ergonomics-related abilities required by companies) on the society's website.
Commitment to international activities
Contribution to the establishment of international standards of ergonomics (ISO standards)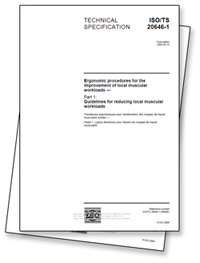 It is essential to set global norms to form a safe, secure, comfortable and healthy society. The JES has been contributing to the creation of ergonomics-related international standards at the International Organization for Standardization (ISO) by sending experts, and has been involved in suggestion making and discussions on the standardization issue.
Japan-Korea joint symposium
The JES, together with the Ergonomics Society of Korea, has been holding a joint symposium annually, hosting it in turn, to promote academic exchange between Japanese and Korean ergonomics researchers.
Commitment to industries
Contribution to the establishment of national standards of ergonomics (JIS)
Japan has the Japanese Industrial Standards (JIS) as its national industrial standards. Standardization in the industrial sector is vital to ensure usefulness, productivity and fairness in today's social and economic activities, and JES members have been greatly contributing to the establishment of standards in the ergonomics-related field.
Development of training programs for company employees and provision of educational opportunities
The JES has been designing and providing syllabi for ergonomics to educate ergonomics practitioners working in industry.
Promotion of ergonomics specialist certification system
It is essential to introduce ergonomics to guarantee a certain level of quality in products with regard to their safety and security. With this certification system, the JES has recognized ergonomics practitioners whose knowledge, technique and problem-solving ability on ergonomics is higher than a certain level, and sent them into society as certified ergonomics specialists who can play the important role given to ergonomics.
Open database of ergonomic good practices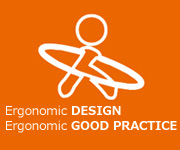 The JES has been collecting cases in which ergonomics is successfully applied or practiced, such as ergonomically designed products and workplace improvement cases where working conditions and environments have been fit for human characteristics. The database is accessible to anyone and its use is free.